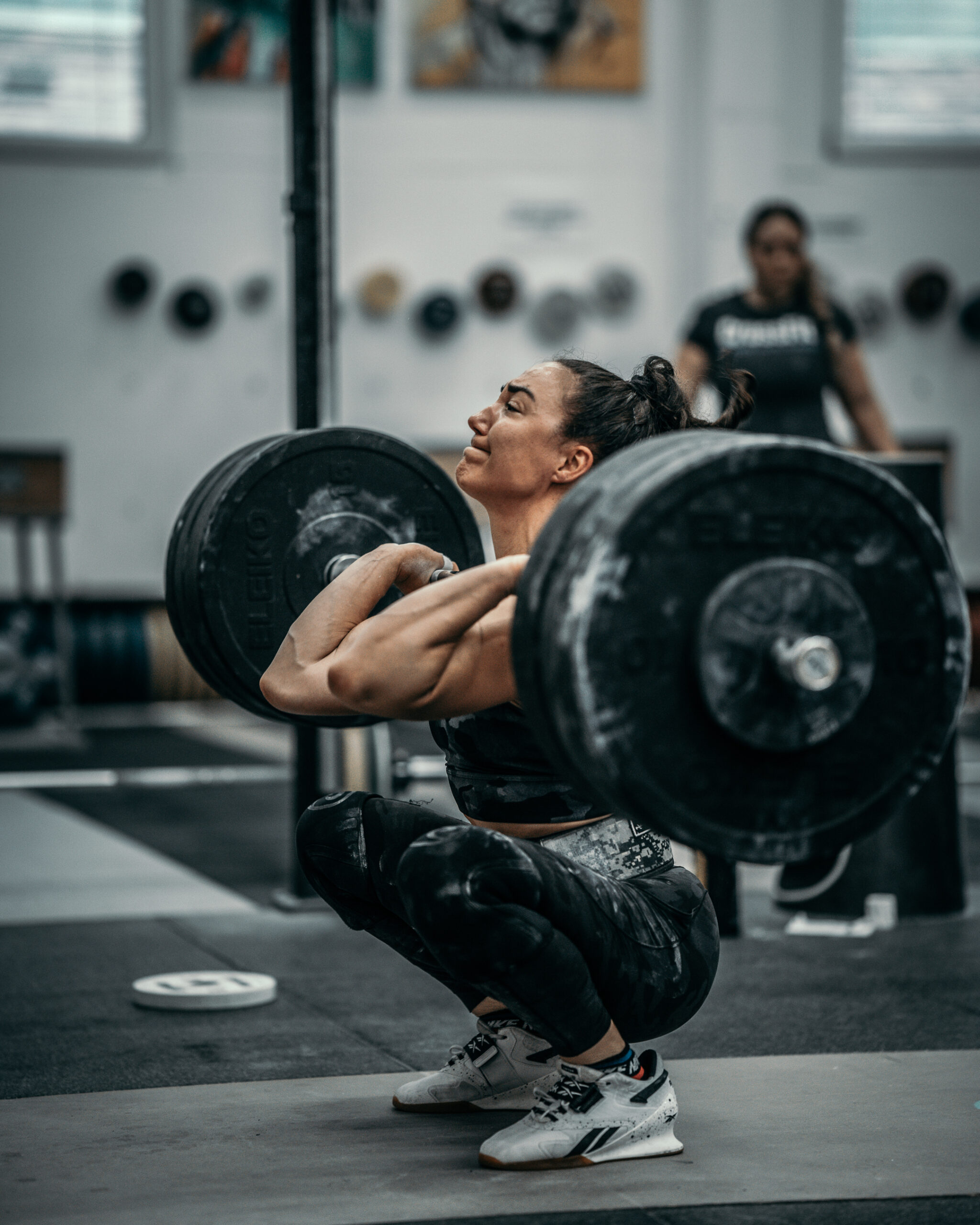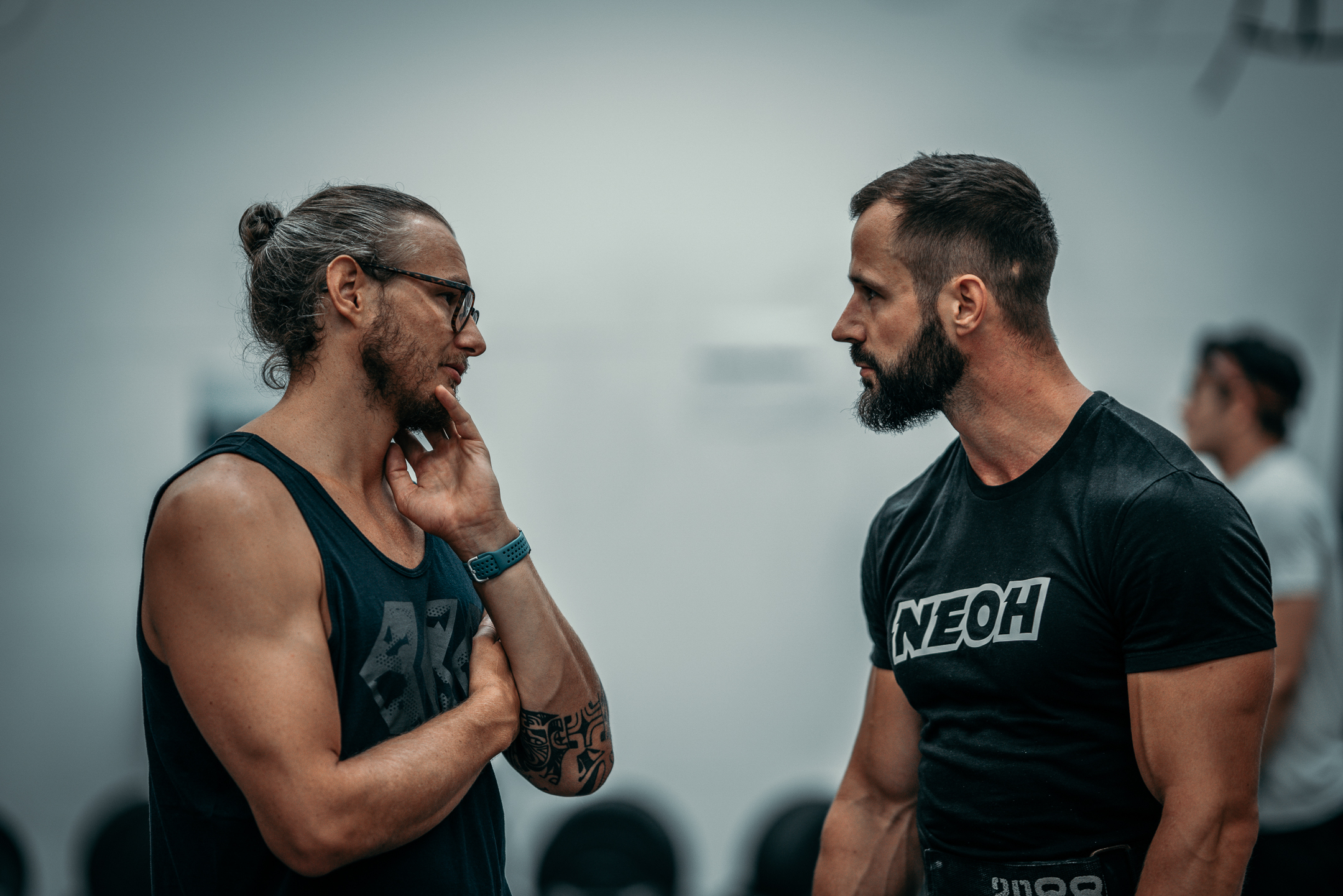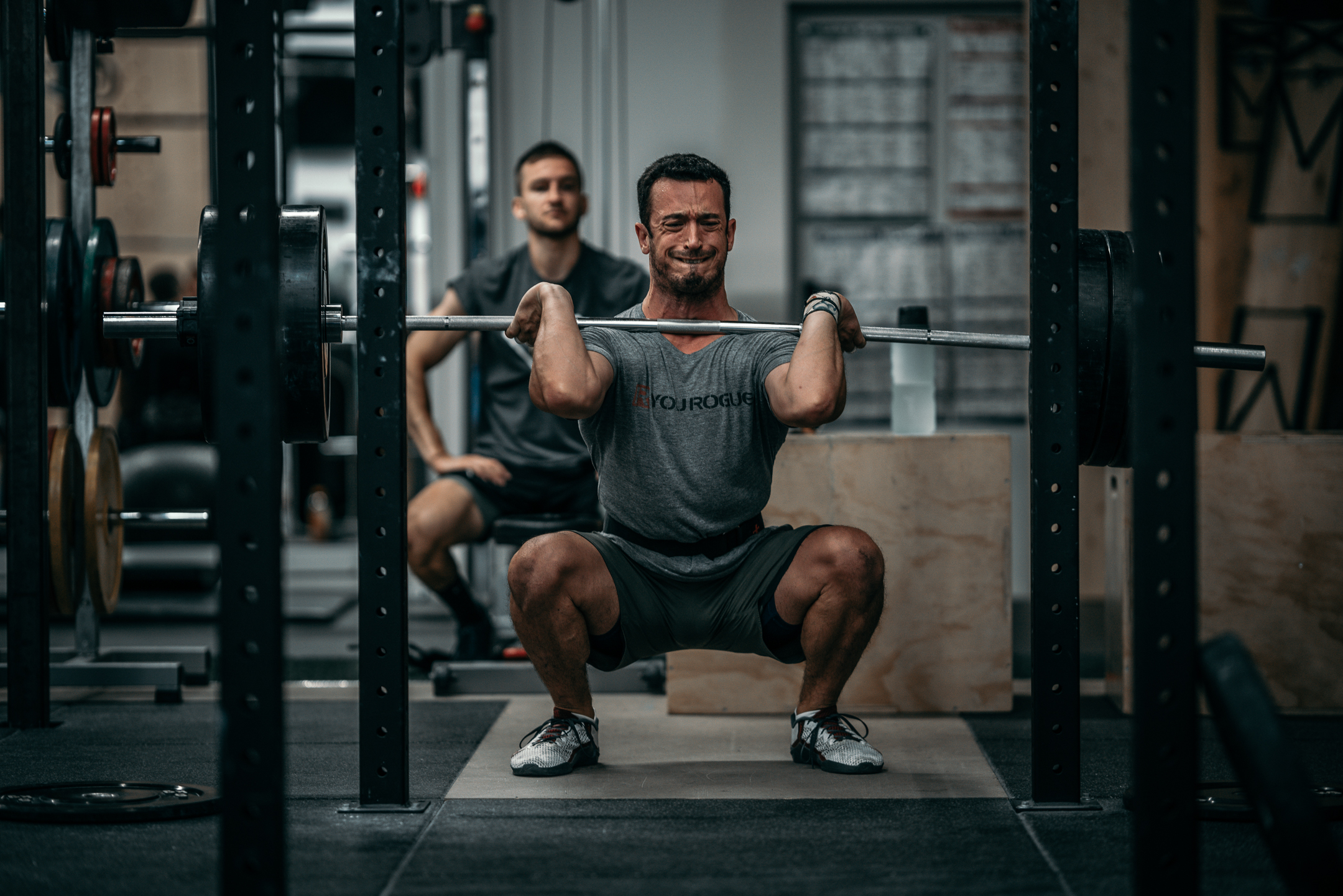 Full 3
DEDICATED | FOCUSED | DETERMINED
Full 3
DEDICATED | FOCUSED | DETERMINED
Full 3
DEDICATED | FOCUSED | DETERMINED
Online Programming
For Athletes To Excel In The Sport Of Functional Fitness
Comprehensive Competitor Programming
Micro/meso/macro Cycles
2 x 90min Sessions Per Day
10 + 1 Active recovery Workouts Per Week
Private Facebook Group Access with Video Analysis
Feedback from Expert Coaches in Facebook Group
Instructional Videos
Training Overviews
 

£

39/month.
Start With A 7 Day Free Trial
Comprehensive Athlete Programming
1 x 90min Per Day
Beginner and intermediate development scalling
5 + 1 Workouts Per Week
Private Facebook Group Access
Feedback from Expert Coaches in Facebook Group
Instructional Videos
Training Overviews
Community Support
 

£

29/month.
Start With A 7 Day Free Trial
Focus On Leg Strength
Focus On Overhead Strength
Main Focus On Olympic Weightlifting
Improve Your Snatch And Clean&Jerk Maxes
1 Session Per Day 60-90 minutes
5 Workouts Per Week
11 Weeks Plan
Includes Deloads
 £40

/one-time payment.
3 Months (12 Weeks) Program
3 x 4 Week Training Blocks With Testings
Educational Content Included
Instructional Videos Per Exercise
Progressively Overloading Program
Aimed at Beginner/Intermediate
End Goal: Free-Standing Handstand/Tuck/Straddle/Diamond
Step By Step Guide
Mobility - Pancake/Splits included
Pre-habitation Exercises Included
$149

/one-time payment.
The main focus of online private coaching is purely to develop YOU as an athlete.
The program is highly individualised, tailored to your specific needs. Everybody's movement needs are individual just like their nutritional requirements hence we try to narrow it down to the smallest detail.
The package consists of 4 to 6 weeks of programming depending on your capabilities, standards and goals.
Including ARE: 24-7 email contact, video submissions for assessments, exercise correction and much, much more...
I am currently taking on more private students.
Only 1 Spaces Available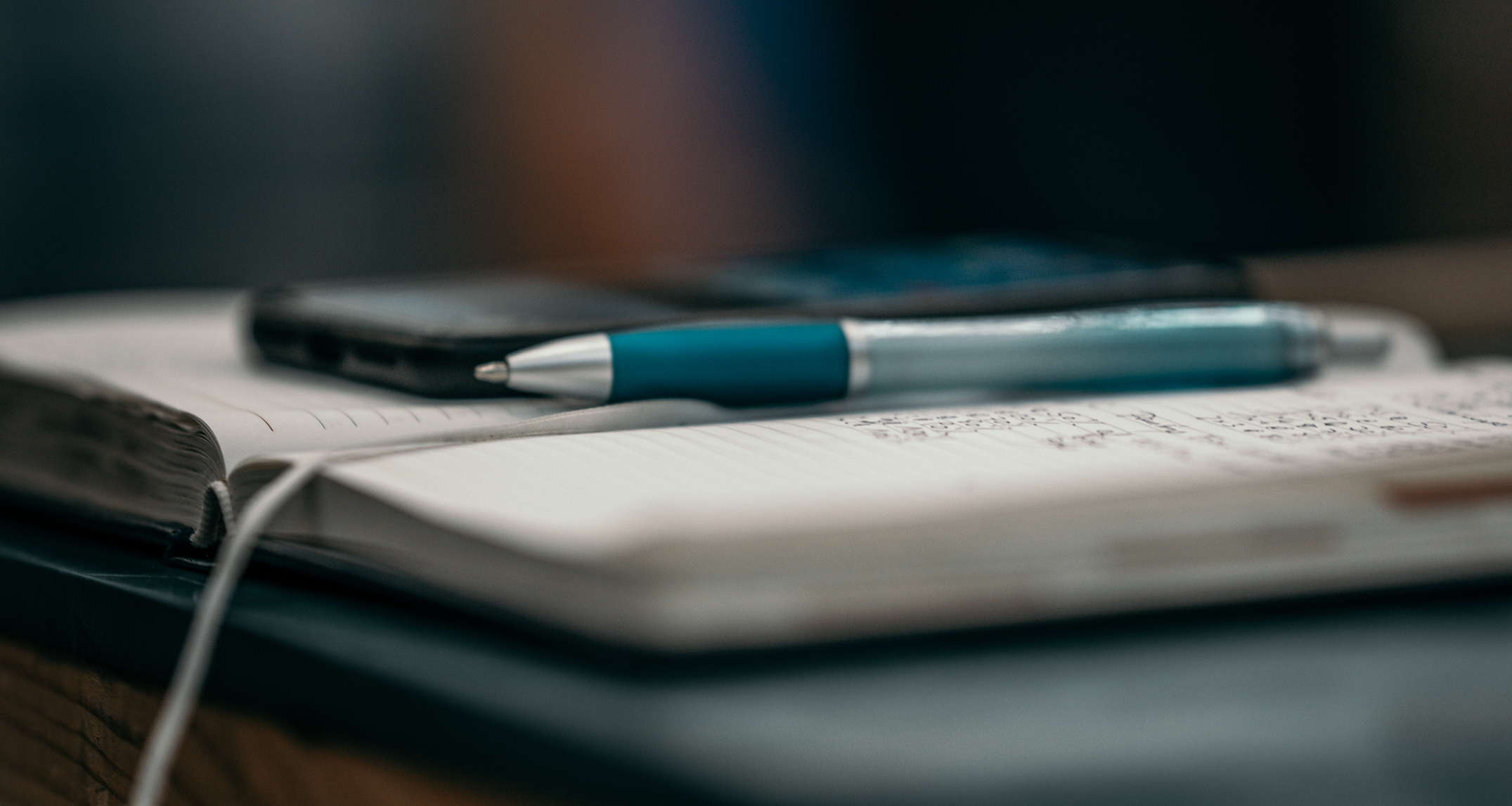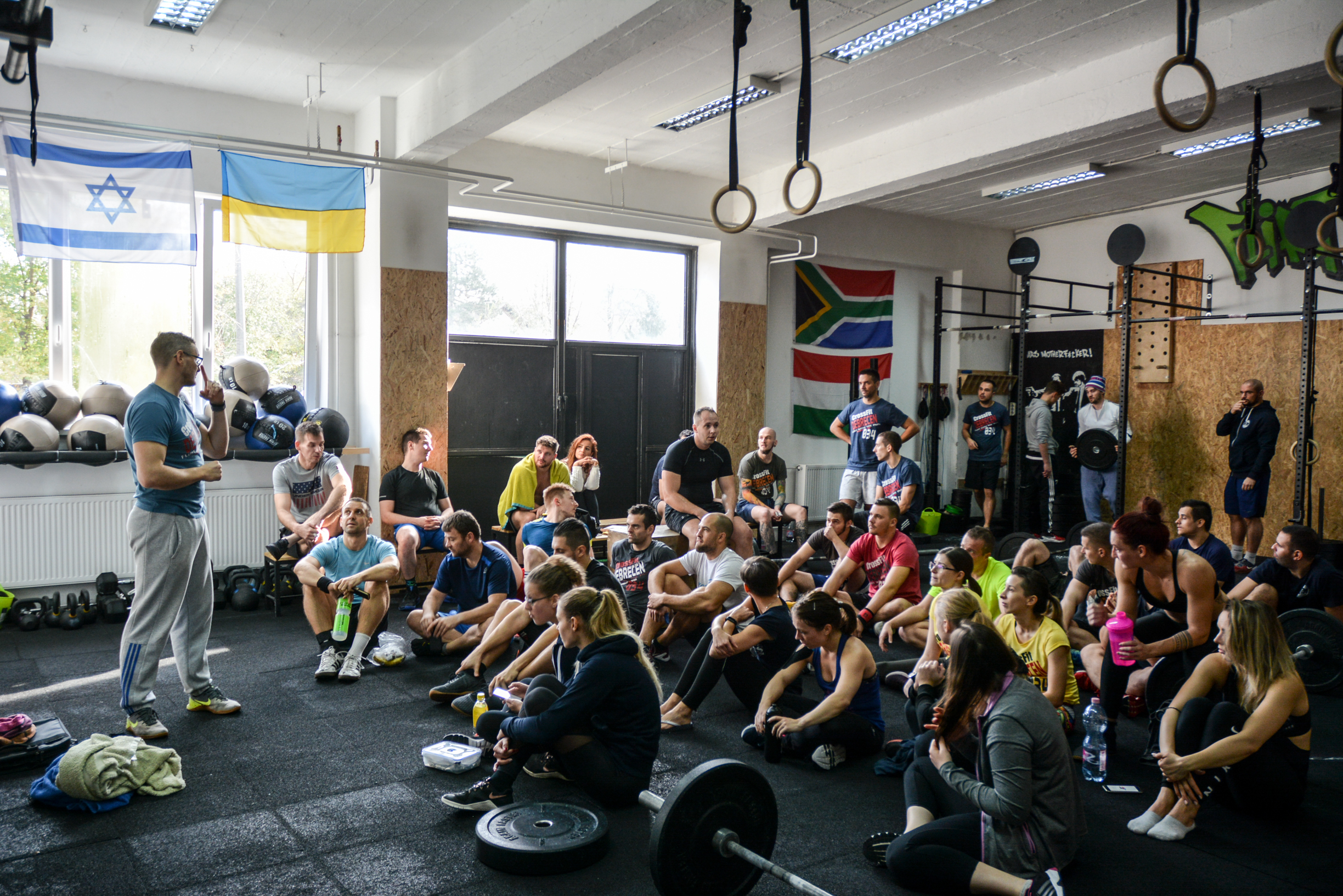 Seminars can either be one or two days. One of the main focuses is education in movement standards and development.
Seminars are structured in such a way that, from your basic beginners all the way through to your conditioned athletes or coaches will find it highly useful.
Drills and accessory movements also get discussed.
Attendees will be taught on how to take the theoretical knowledge and put it into practice.
An extended period of intense learning and training to develop the athlete or coach to his or her full potential.
Camps include a vast majority of work in strength, conditioning, gymnastic skill development, mobility, injury prevention, physiotherapy corrective exercises and energy system work.
The camps are there to push the athlete to their individual limit to provide a super compensation in all required sections in order to excel in performance.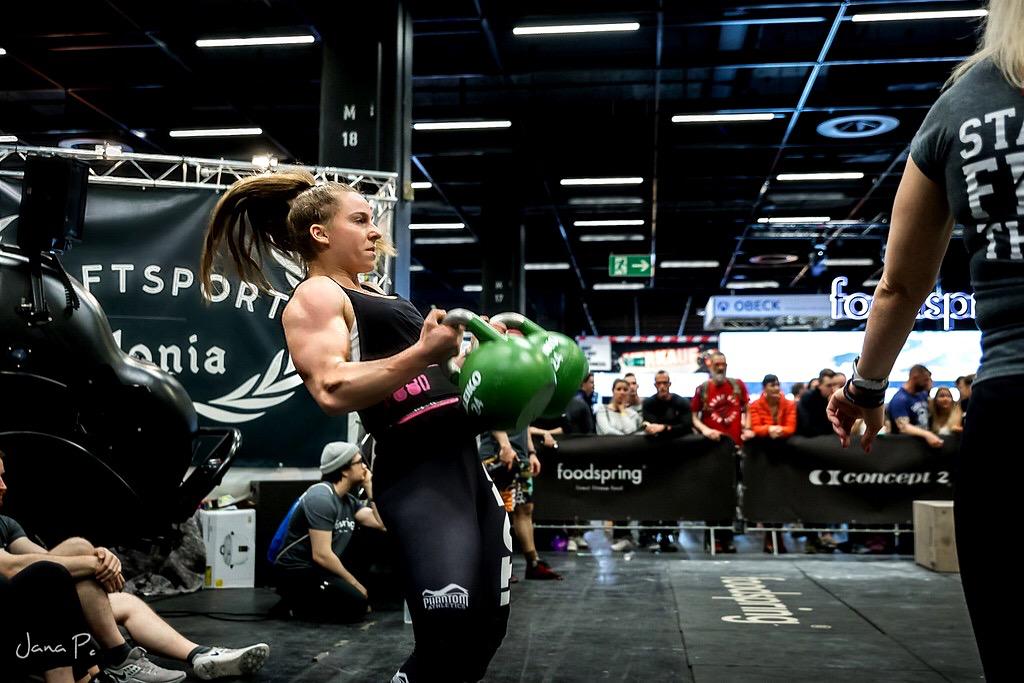 Coach JA - Head Coach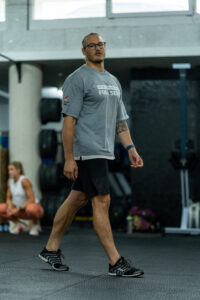 JA is a coach for CrossFit and "movement" athletes. He comes from a 16 year Gymnastics background of which 10 years were competitive in an international platform. He is a practising sports physiotherapist and owner of CrossFit Debrecen. He has spent the last few years travelling all over the world teaching athletes his approach to movement and performance. His passion goes beyond the sport and he takes great pride in putting the highest quality into his work, teachings and research for his athletes and students. His aim is to get YOU, to be the absolute best athlete you can be.
Coach Alex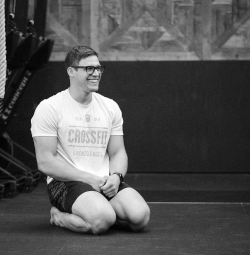 Alex is a 4+ years CrossFit level 2 coach. Starting out in the field of mechanical engineering, his understanding of movements and energy flow is vast and sets him apart from all the other coaches. From his 14 years practicing and competing at a high level Karate he learned a lot about focus and mental strength. After expanding his skills as an athlete and combining the mental with the physical strength together with coach JA over the past 3 years, he now joins his team to carry on his teachings and to get YOU to be the absolute best athlete you can be.
Coach Anes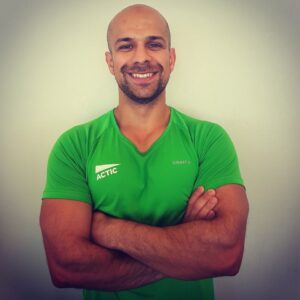 Anes Essa is a Coach/Physiotherapist for movement, hand balancing and calisthenics. Coming from years of experience of different practices, from mixed martial arts to competing in calisthenics. He has trained under some of the greatest hand balancing coaches around. Anes is a clinical physiotherapist with interest in sports rehabilitation. Mixing his knowledge from his movement practice and clinical expertise, he is able to take you to the next level!
Frequently Asked Questions
Is there a minimum subscription period?


The minimum sign up period is 1 month from the date of sign up.
When does the programme get released?


It gets released every Sunday night central Europe time.
How many days in advance get released?


Every Sunday 1 full week until the next Sunday gets released.
Do I need to be a professional CrossFitter or Cross-Trainer to join?


No, the program is for the beginner and advanced athlete. It is designed in such a way the every single level will get a significant stimulus.
How many hours per week does it require me to train?
If you choose to train once per day it will require anywhere between 60 to 90 minutes of training.


If you choose to train two sessions per day it will require anywhere between 2 and 3 hours per day.
When will I receive my login details to the website?


Your login details will be sent to you within 24 hours of signing up through the subscription via PayPal.
Can I cancel my subscription at any time?


Yes, and it will be cancelled at the end of the training month you are in. 
Shop
Now Available ORDER HERE
What Do Our Athletes Say?
Christian Binder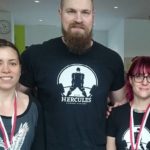 If you should ever have the chance to take a seminar with JA Myburgh, I highly recommend to take it. We spent the last 2 days working on mobility, ring strength and hand-balancing. Coach JA is a real expert, who combines the practical experience of an elite level gymnast with the theoretical background of a… Read more "Christian Binder"
Christian Binder
Owner CrossFit District 2
Marcha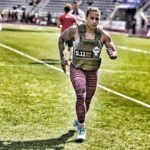 Great seminar with lots of nice tools for your overall gymnatics development. I can highly recommend Jay to those who want some clear and helpfull explanation about gymnastic movements. Best, , CrossFit Flames Amsterdam.
Marcha
4th Place CrossFit Games 2018, Masters.
Dominic Giesen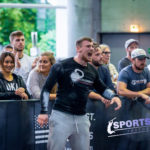 To describe the open prep camp at CrossFit Debrecen with one word it'll be: Perfect. This sounds a bit over the edge but it actually was. The camp was designed to push each athlete hard but not that much that they'll breaking at one point (physically or mentally). The sessions were really well planned and… Read more "Dominic Giesen"
Dominic Giesen
CrossFit coach and athlete
Chris Körner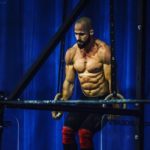 Those four days with JA were probably the hardest I ever spent on a trainings camp. Nevertheless – or maybe because of that – I learned more about myself and my movements then at any other camp. JA is a great mentor and took really good care of us: there were green smoothies, massages and… Read more "Chris Körner"
Chris Körner
CrossFit Games Athlete 2019, CrossFit Regional athlete 2018, Fittest man in Austria 2017, 2018, 2019
Stefan Pecnik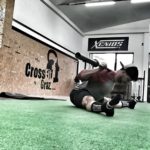 I am JA's online student since November 2017 and absolutely love working with him! As a box owner and coach for years now i have seen a lot of coaches, tried a lot of programs and templates, attended uncountable seminars and workshops but JA is by far and hands down one humbled person who really… Read more "Stefan Pecnik"
Stefan Pecnik
Owner CrossFit Graz and CrossFit coach
Philipp Wiltschnig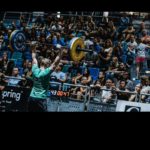 I am an online student at Explore The Movement since May 2018, and to work with him was the best thing that could happen to me for my training and performance in competitions. I did a lot of different programs and I never really got better and was injured constantly. I've had some very big… Read more "Philipp Wiltschnig"
Philipp Wiltschnig
2018 4th, 2019 3rd, Fittest man in Austria
Martine Pernille Laumann Nordberg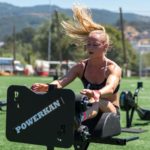 I've been to a lot of seminars, and this is hands down one of my favorites! I will definitely be attending the next camp or seminar I get the chance to! JA is great at explaining, friendly, down to earth and is happy to get super geeky and going into all the little details! He… Read more "Martine Pernille Laumann Nordberg"
Martine Pernille Laumann Nordberg
CrossFit athlete & owner CrossFit Riders
Alexander Muffler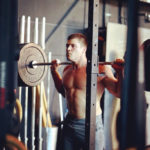 I was part of a small group of athletes which were invited to Crossfit Debrecen to train, eat, recover and sleep under the watch of Coach JA. This so-called pre-open training camp included four days off endurance gymnastics weightlifting strength and skill work. It was very individual and focused coaching because the camp only contained… Read more "Alexander Muffler"
Alexander Muffler
Berlin, Germany, Crossfit Coach and Athlete
GET IN TOUCH
Feel free to contact us for any inquiries.